Nigerians has taken to social media to call out Singer YCee over his savage reaction after a Nigerian artist did a drawing of him.
The artist identified as Austine Abayi shared a drawing of the singer and pleaded with Twitter users to re-tweet until it gets to Ycee.
"A pencil sketch of @iam_YCEE ..pls help me retweet until he sees it. ", he wrote.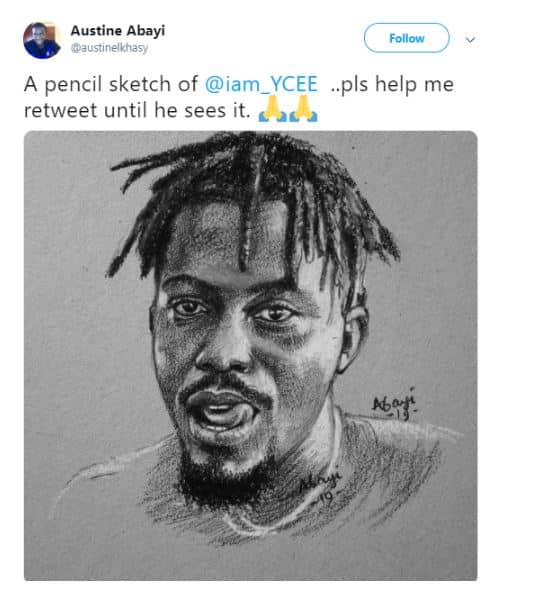 Twitter users tagged YCee to the tweet to get him to buy it the way Kevin Hart offered to buy a drawing of him done by a Nigerian artist. But Y Cee wasn't interested in being forced to buy something he didn't want.
He replied: "I'm not KELVIN HART."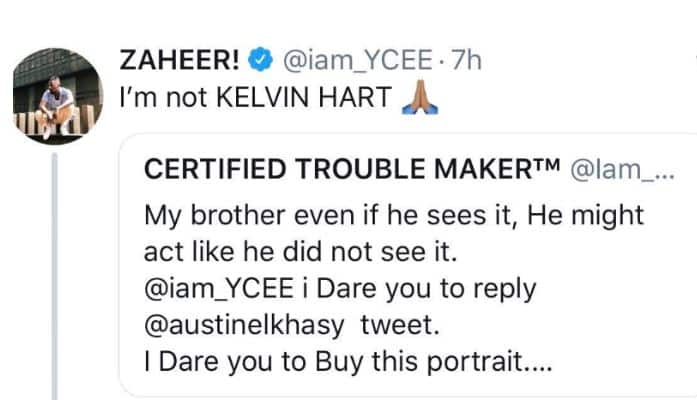 Twitter users felt YCee's comment was inappropriate and they called him out.
But the artist tweeted, asking people to stop calling out YCee.
He wrote:
"@iam_YCEE is not the richest musician there is nor is he the poorest. I chose to sketch him because I'm his biggest fan. For the fact that he retweeted it is a win for me… Pls stop with all the belittling! Thanks."
Below are tweets calling Y Cee out.